‍Upcoming

Friday

Parent-Teacher Conferences

 Click the  icon to add an item to your calendar.
---
PDS Sunday at 2PC - February 5
Boys in 4th-6th grade should be dropped off in the gym between 10:15-10:30 that morning.
PDS Sunday is a required school day for boys in 4th-6th grade. Boys who do not attend will be marked absent.
Dress for all boys is a navy blazer, white shirt, red tie, khaki pants, and dress shoes.
All parents are invited to attend the service, which begins at 11:00 am in the Sanctuary.
Please arrange a predetermined pick-up location with your son after the service. The service ends at 12:15.
---
All-Day AfterCare For Parent Teacher Conference Day

Need All-Day AfterCare for Parent Conference Day on Friday, January 27th? Register now. Open to all parents.
---
Faithful Follower Breakfast - Friday, April 14
For Grades: 1st Grade 2nd Grade 3rd Grade 4th Grade 5th Grade 6th Grade
Our Virtue breakfasts help boys learn more about what it means to be a man while spending time with an adult that is teaching them about manhood. So, we are hosting a monthly breakfast focusing on the 7 Virtues of Manhood at school.
Our 7 Virtues of Manhood Breakfasts are for elementary grade boys (1-6) and their adult hosts.
Because of the nature of this breakfast, each boy must have an adult host in order to attend. If one adult is going to be hosting multiple boys, please enter them as part of a group registration by adding additional registrations to the cart, even if that person has already registered with another boy.
Meal Options
Breakfast: $5 for Chick-Fil-A Chicken Minis and Coffee, Orange Juice, or Milk
---
PDS Maker Faire - Thursday, April 13 - Submit a Proposal!
Food Trucks,
Friends,

and Fun!

The PDS Maker Faire is Back!
Thursday, April 13 -5:30-7:00pm
Food trucks will be on site from 5:00-7:00pm.
All PDS families are welcome!
Submit a Proposal for a Project
All students in grades 1–6 are eligible to participate. Students must get parent permission before submitting a proposal.
The deadline to submit a proposal is March 3.
What is a Maker Faire?
A Maker Faire is simply a celebration of innovation and creativity. PDS boys have been encouraged to embrace the maker movement and make a project at home to showcase at the Faire. Project involves science, engineering, art, tech, food, games, crafts, and more.
---
Steps for Re-Enrollment for 2023-2024 - Due February 1
Dear Parents:
We are so thankful for each and every PDS boy and his family. Thank you for making the investment in your son and this amazing school. Our school is focused on helping build boys into men with our solid foundation of Christian values and mind-opening academics. These formative elementary years truly do set the future trajectory of a boy's life.
Re-enrollment for the 2023–2024 school year is here. On January 18, all families whose account balances with the school are current received an email that contains the link to re-enroll their son(s). If a family has a balance, the re-enrollment contract(s) will be held until the balance is paid.
Below are the instructions that will be emailed along with the link to re-enroll.
Click on the link at the end of the notification email sent on January 18 to enroll your son(s) for 2023–2024. The subject of the email is "Presbyterian Day School: Enrollment Contract."
Please complete all PDS re-enrollment information carefully and accurately.
For families with two separate households, note that both households will need to complete an enrollment contract.
Remember, your son is not enrolled until PDS receives a signed contract by both parents and a $500 tuition deposit. Contracts and deposits are due by February 1, 2023.
If you have any questions or concerns, please do not hesitate to reach out to me at 901–842–4695 or lkelley@pdsmemphis.org.
Sincerely,
Lyndsey Kelley
Interim Director of Admission
---
Crusader Cafe is Back - February 10 - Sign-Up to Perform!
Hey Parents,
Crusader Café is back for another year. For those of you who do not know, Crusader Café is an opportunity for a boy to showcase his musical talents to his peers and others during lunchtime. We will be dining and entertaining everyone from the Fellowship Hall.
Below are the dates for the Crusader Café:
Friday, November 4
Friday,

February 3

, February 10
Friday, April 28
There are 2 requirements your son must meet in order to play at Crusader Café.
He must be taking or has taken lessons. (If he is not taking or has taken lessons, he must audition for Mrs. Southerland)
He must be practicing regularly.
"Practice isn't the thing you do once you're good. It's the thing you do that makes you good."
Mark
---
Sign-Up for a Slot for February 10
---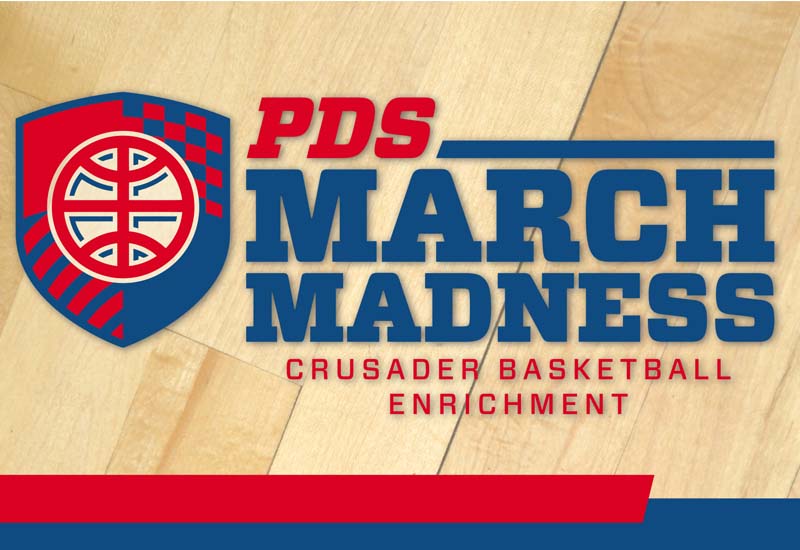 PDS March Madness Crusader Basketball Camp
2nd Grade
3rd Grade
4th Grade
5th Grade
Sharpen and improve your basketball skills as well as play 5 on 5 with your friends. Skills to be learned are: shooting, footwork, passing, catching, pivoting, balance, team offense, team defense, etc.
Schedule: Mondays, March 20, March 27, April 3
---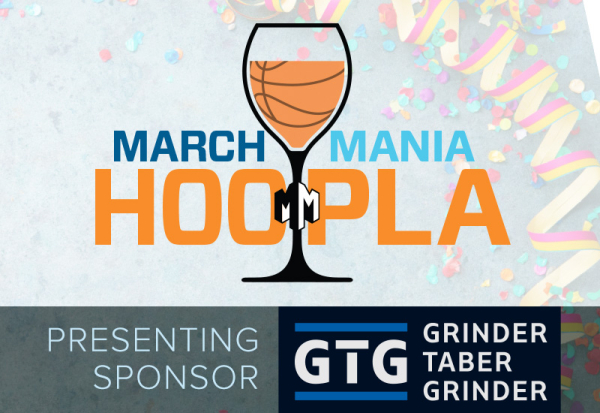 Register Now! March Mania Hoopla - Friday, March 3
Friday, March 3 6:30pm
Memphis Botanic Garden
Our March Mania Kick-Off Party is back — bigger and better!
Enjoy food and drink, preview some of the online auction items, and bid on themed baskets!
This special event is for adults only. No children, please.
---
---
Here are all of the classes for the next two weeks:
 ‍901-842-4600
pds.school 


4025 Poplar Avenue
Memphis, TN 38111
You've received this email because you're one of our customers or subscribers.
This email was sent to this list:  ‍