Crusader Cafe Performer Sign-Up - 6th Grade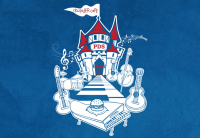 Crusader Café is back for another year. Crusader Café is held during lunchtime and is a time where a boy can showcase his musical talents to his peers and others. Once again this year, we will be dining and entertaining everyone in the Fellowship Hall.
There are 2 requirements your son must meet in order to play at Crusader Café.
He must be taking lessons (If he is not taking or has taken lessons, he must audition for Mrs. Southerland)
He must be practicing regularly
"Practice isn't the thing you do once you're good. It's the thing you do that makes you good."
Each date can have 7 boys maximum signed up.