---
You can get your son's PDS calendar on your mobile device or desktop calendar.
To subscribe to your son's calendar, please visit the link in the toolbar at the top of the page.
Once there, look for the Subscribe link on the baby blue colored menu.
If you don't want the Athletics (4th–6th), Lunch (1st–6th), or the Letter Week (1st–6th) calendars, uncheck All categories and refine your selection. You should leave the Homepage Calendar and Parent Calendar selected. Now, click Generate Export.
On the final screen, choose either the Subscribe to Selection link or the Add to Google Calendar button to subscribe. The middle option is a download-only version: it will not auto-update when we add events.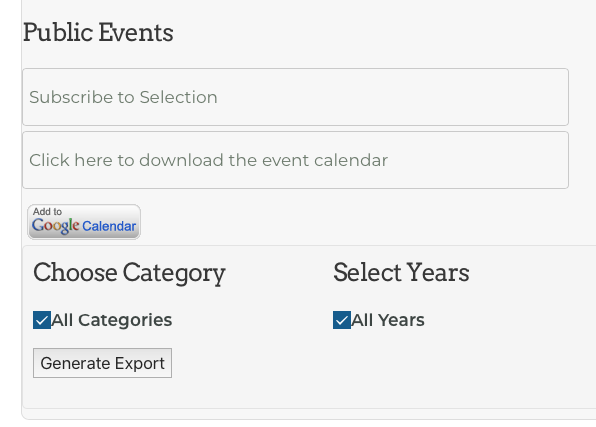 This email address is being protected from spambots. You need JavaScript enabled to view it.
---