Building Boys, Making Men Menu
---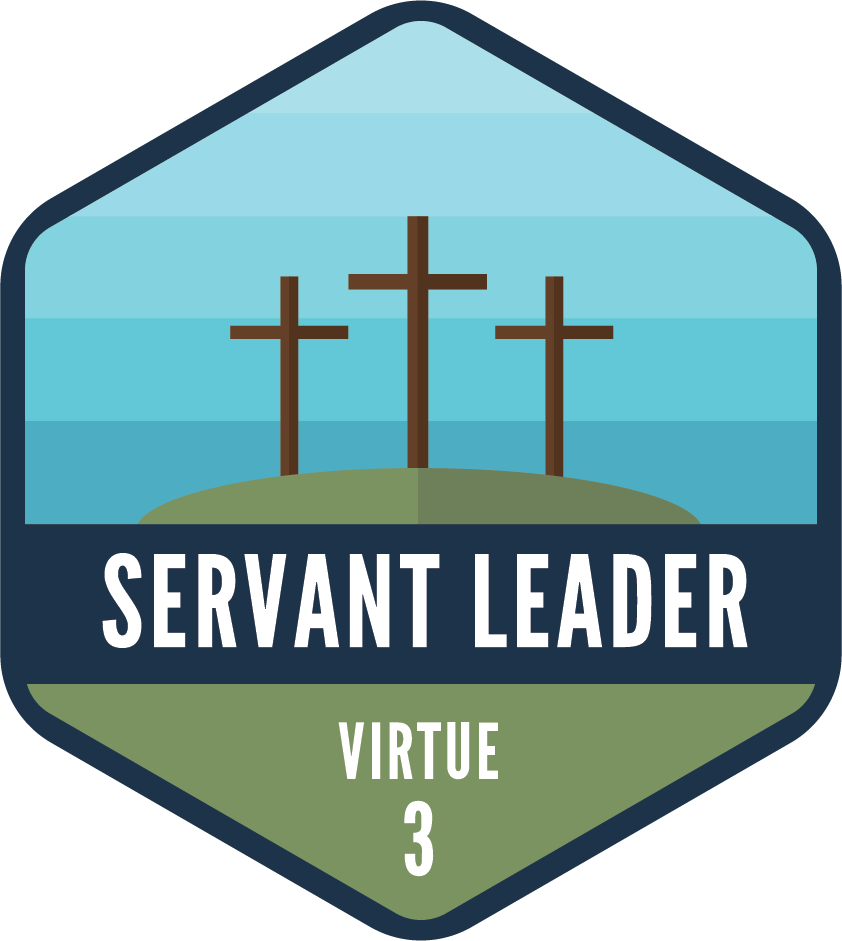 For the month of November our virtue is Servant Leader. Our key verse is taken from Philippians 2:3-4 "Do nothing out of selfish ambition or vain conceit. Rather, in humility value others above yourselves, not looking to your own interests but each of you to the interests of others."
In order for a servant leader to be capable of looking at the interest of others, they must become good listeners. Below are two quotes from an article from Inc. entitled "The Forgotten Skill That Will Make You a Better Leader" where the author states the importance of listening for leaders:
In Robert Greenleaf's legendary essay, The Servant as Leader, he said that "only a true natural servant automatically responds to any problem by listening first."
"Leaders who take organizational conversation seriously know when to stop talking and start listening. Few behaviors enhance conversational intimacy as much as attending to what people say. True attentiveness signals respect for people of all ranks and roles, a sense of curiosity, and even a degree of humility."
During this month, Coach Spain and myself will be teaching active listening during our class meeting times. Read any research on active listening and they all list 4 – 6 characteristics of good listeners.
Characteristics of Good Listeners
They maintain eye contact
They don't interrupting
They ask questions
They repeat what the speaker says
They listen for total meaning
A few things you can do at home to reinforce the skill of listening are;
Read stories to your child. Ask him to predict what will happen next. The prediction requires your child to listen to the details to make a logical guess.
Cook with your child. Read the recipe to him. Having him listen and follow each step will help complete the recipe correctly.
Have conversations about things your child is interested in. This gives your child a chance to engage in a real conversation, practicing both speaking and listening.
As always, thanks for giving PDS the opportunity to partner with you.
Mark
Mark Fruitt