PDS Preview - Fall 2023
---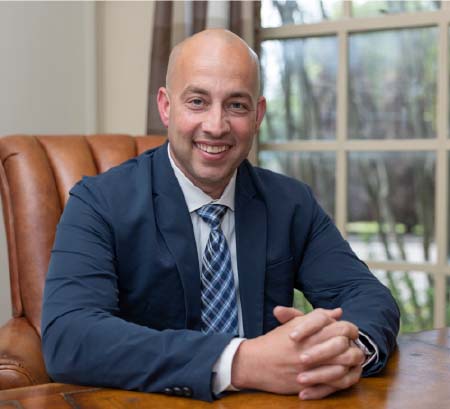 It has been an exciting summer at school, and I hope your family is enjoying the remaining weeks of the summer break. With the start of another school year fast approaching, I look forward to welcoming your sons back to campus and seeing their eager faces ready to learn, create, and contribute to our community of learners. Every year is filled with those magical moments of learning, taking on new challenges, expanding knowledge, learning a new skill, and having foundational experiences that define a boy's developmental years. We're ready to begin this year's journey with your son! I am also excited to see the many faces of our new students and families joining the school and becoming part of the PDS community. You will find in the pages that follow a 'Preview' of the academic year ahead. With our busy schedules, it's always helpful to note the important dates, events, and programs on the horizon. We hope this resource of information serves you well in planning for the upcoming year. While these pages are filled with many dates and activities typical of an academic year, I would like to draw your attention to two unique events this year.
First, this is a very special year for PDS. We are celebrating a major milestone — PDS' 75th anniversary! PDS has been an invaluable resource to the Memphis community. Class after class of young men have received the finest education for their foundation. As we celebrate this milestone, we are keenly aware of the many that have gone before us to make PDS what it is today. The school was founded to be sound and challenging intellectually and to instill Christian virtue. The standard of academic excellence that we find today and a culture where every boy thrives reflects the many faculty, families, and young men who helped shape this institution.
More specifically, this year is a celebration of our alumni and faculty. Our alums are remarkable and can tell you in their own eloquent way how PDS set the trajectory for their life. Fewer things do I enjoy than talking to alums and hearing their passion for PDS as they articulate how important the school was in preparing them for their future. That future path was ultimately formed through relationships with exceptional and talented teachers, coaches and mentors. These former faculty members have shaped thousands of boys in Memphis and given them a foundation for life.
We can all recall teachers that impacted our life. Throughout our school's history, we have been blessed with an abundance of outstanding faculty that passed the baton to a new generation carrying forward the PDS standard. You will see on the pages that follow our faculty whether here or abroad — learning, collaborating, and leading the way in what's best for a boy's education.
Secondly, since our founding, we have established a unique standing among the nation's independent schools because of our exceptional faculty and strong academic preparation of boys. So it's only fitting that in celebrating 75 years of educating boys, PDS faculty and staff have the privilege of welcoming teachers and educational leaders to Memphis from across North America and beyond to exchange ideas about what's best for aboy's education. PDS will host The International Boys' School Coalition Conference: Building Blocks of Boyhood in October. This is the first conference of its kind specifically dedicated to teaching and learning in boys' elementary schools.
For 75 years, our steadfast commitment to academic excellence is unchanged: curriculum changes, pedagogical practices shift, educational trends fade, boys graduate, and faculty pass the baton, but the noble idea and vision of those that founded PDS remain the same.
My affection for independent education is because of this commitment to the fundamental idea that an independent school should be driven by its mission. At PDS, our primary commitment is and will always be to fulfill our mission. Everything that we strive for - to build, rework, rethink, improve, offer new - is pursuing the primary goal of glorifying God by developing boys in wisdom and stature and in favor of God and man.
I look forward to seeing you on campus soon!
Brad Sewell
Head of School